Canon to bring upcoming RF lenses to The Photography Show 2019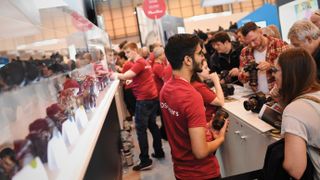 Canon has announced that it will be bringing mockups of five upcoming RF lenses to The Photography Show in Birmingham, UK.
Canon announced six RF lenses as being in development last month, alongside the EOS RP mirrorless camera. The company hasn't specified which of the six lenses will be on show which opens on March 16, but says this will be the first time the mockups will be exhibited in Europe since they were announced last month.
Read our Canon EOS RP review
The lenses in development are the RF 85mm f/1.2L USM, RF 85mm f/1.2L USM DS, RF 24-70mm f/2.8L IS USM, RF 15-35mm f/2.8L IS USM, RF 70-200mm f/12.8L IS USM, and the RF 24-240mm f/14-6.3 IS USM. These join the existing RF 35mm f/1.8 IS Macro STM, RF 50mm f/1.2L USM, RF 24-105mm f/4L IS USM and RF 28-70mm f/2L USM for a total of 10 optics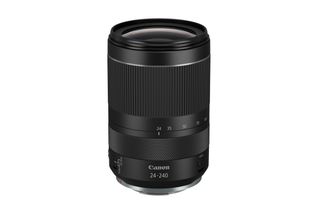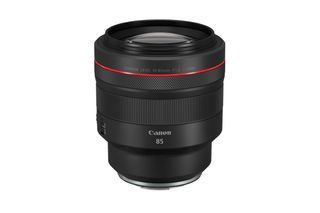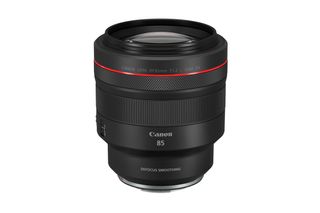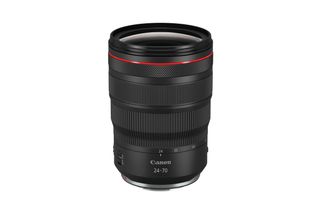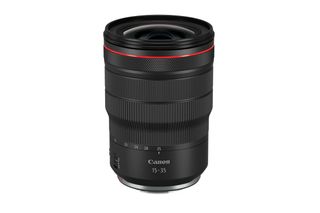 Users of the two cameras in the series, the EOS RP and the more senior EOS Rmodel, are also able to use them in conjunction with EF lenses developed since 1987 via one of three adapters.
The EOS R system was launched in September, and sits alongside Canon's EOS M system, whose models all employ APS-C-type sensors.
The Photography Show runs from March 16-19. Canon will be exhibiting on stands D141 and E131.
Built around nine elements across eight groups, the lens is encircled by an aperture ring that runs from f/0.95 through to f/16. A manual focus ring lies behind this, while depth-of-field markings in both feet and meters are also engraved.
Other features include an impressive 14-blade diaphragm, which bodes well for smooth and rounded bokeh. Markings that indicate a 72mm diameter are also visible, although it's not clear whether the lens can accept standard, screw-mounted filters.
The lens, which was first unveiled three years ago without confirmation of pricing or availability, arrives ahead of Nikon's manual-focus Nikkor Z 58mm f/0.95 S lens, the development of which was announced at the same time as the company's Z6 and Z7 cameras. Exact pricing and availability for Nikon's lens is still to be confirmed, although the company has stated that it will arrive later this year.